The simple way to manage your money
The one tool you need to win with your money, grow your net worth, and become financially free.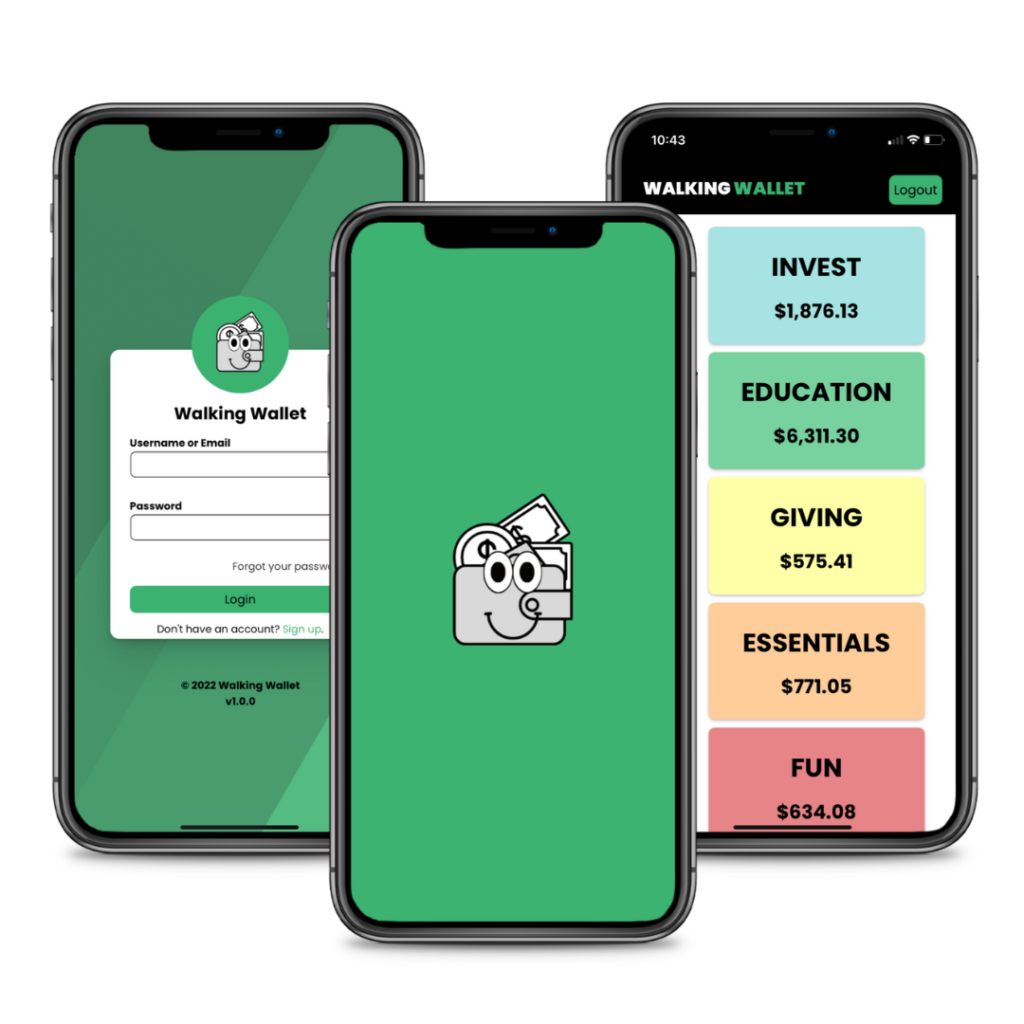 We make it easy for you to achieve your financial goals…
Quick + Simple Money Management

Automatic Income Allocation

Your Detailed Transactions

Your Interactive Reports, Tables, Graphs

Set, Track, and Achieve Your Financial Goals

Your Data Protected and Secure, Never Sold

Your Solution with a Zero Debt Focus

Access Your Spreadsheets. Anytime, Anywhere

Full Customization of Your Walking Wallet
What our community is saying. . .
⭐ 4.8
Being able to see my spending habits has helped me fix my money habits. My net worth has tripled since using the Walking Wallet! The possibilities are endless! Highly recommend.
⭐⭐⭐⭐⭐
The app is incredible! It's super easy to use and saves me so much time!
⭐⭐⭐⭐⭐
Walking Wallet is so simple to use. I am easily managing my money to make smarter financial decisions.
⭐⭐⭐⭐⭐
I have had a hard time figuring out how to budget my paychecks. With the Walking Wallet I simply create a few jars, set percentages of my paycheck and then the process become automictic. It feels so good to be more in control of my money now.
⭐⭐⭐⭐⭐
Knowing that I have been accepted into college and this will come with loans, I needed a better money management system. With Walking Wallet, I can now put money towards school and budget money toward other parts of life, like enjoying a night at the movies!
⭐⭐⭐⭐⭐
Starting a real-world job comes with changes in the paycheck amount and more responsibilities that need to be paid for. Downloading Walking Wallet to my phone makes it so easy to allocate my money each paycheck to live a balanced lifestyle.
⭐⭐⭐⭐⭐
Read a statement the other day that if you start saving in your 20's, you can be a millionaire upon retirement! I wanted to download this app so that i can easily track the journey toward this goal.
⭐⭐⭐⭐⭐
The app is absolutely amazing and helps me a lot! It's super easy and saves me so much time!
⭐⭐⭐⭐⭐
Walking Wallet is making massive strides in educating the youth how to manage their money and improve their economic standing. Join Walking Wallet today and start your journey to financial freedom!
⭐⭐⭐⭐⭐
We are 100% funded by you!
Help keep the Walking Wallet online.